Facial Treatment Specialist in Winter Park FL
Facials are a soothing technique to exfoliate and moisturize the skin, resulting in a radiant, gorgeous appearance. Facials offer a range of benefits that contribute to the overall health and appearance of the skin. Book your next appointment now and learn more about the benefits of facial treatments! Facial treatments are available at Dr. Phillips Aesthetics. Please

contact us

for more information. We are conveniently located at 242 N Edinburgh Drive Winter Park, FL, 32792.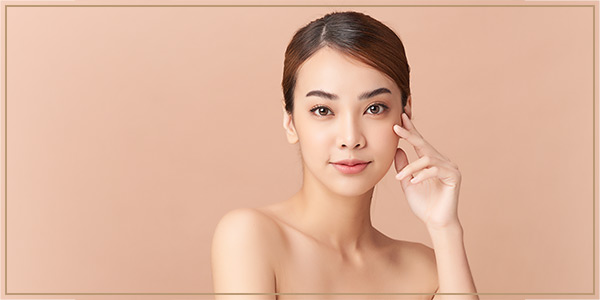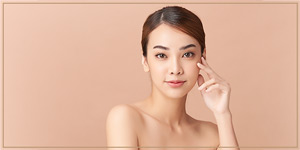 Table of Contents:
What does a facial do for you?
How often should you get facials?
How long do facials last?
What is the best facial treatment?
What are the benefits of facials?
Performed with IsClinical Skin Care products.
What does a facial do for you?

Facials are comprehensive skincare treatments that consist of several steps designed to improve the condition and appearance of your skin. These treatments typically involve processes like steaming, applying facial masks, exfoliating, cleansing, gentle massage, and the use of various creams and lotions.
 
With a wide range of facial options available, the choice depends on your specific skin type and concerns. Whether you require deep hydration, firming and rejuvenation, or targeted solutions for specific problem areas or skin conditions, there is a facial suited to your needs. Regardless of the type, all facials offer numerous benefits for your skin, helping to enhance its overall health and appearance.
How often should you get facials?

Depending on skin concerns and the overall health of your skin the frequency with which you should get facials will differ. If you struggle with blemishes and clogged pores, incorporating regular facials into your skincare routine can have a significant impact. Professional extractions during facials help prevent clogged pores from developing into more pronounced blemishes. The frequency of your facial appointments will depend on the extent and number of your clogged pores. As a general guideline, it is beneficial to schedule a facial every 2-3 weeks until your skin clears. Once the initial improvement is achieved, you can space out your facials every 4-6 weeks.
 
While this may seem like a frequent commitment, maintaining consistency is crucial for effectively clearing blemishes and keeping your pores clean and healthy. Patients with no particular skin concerns often elect to have a monthly facial to maintain a youthful appearance.
How long do facials last?

The duration of the results from a facial can vary among individuals, but generally, you can anticipate the benefits of a facial to last for a minimum of 7 days. However, it's important to note that many people experience longer-lasting effects. If you happen to notice a gradual fading of the results, there are measures you can take to extend the benefits. One option is to schedule regular follow-up treatments to maintain the desired outcome.
 
Additionally, incorporating a consistent skincare routine, including proper cleansing, moisturizing, and sun protection, can help prolong the effects of the facial. By adopting these practices, you may continue to enjoy the benefits of your facial for up to a month or even longer.
What is the best facial treatment?

When it comes to what is the best facial treatment, each patient has a unique answer. At Dr. Phillips Aesthetics each patient will have the opportunity to determine which facial treatment is right for them, whether it be a chemical peel, hydrafacial, or a custom facial, each beauty treatment is tailored to each patient's individual desires.
 
Chemical peels and hydrafacials are both popular facial treatments that offer unique benefits for the skin. A chemical peel involves the application of a chemical solution to exfoliate and rejuvenate the skin, addressing concerns such as acne scars, wrinkles, and uneven skin tone.
 
On the other hand, hydrafacial is a non-invasive treatment that combines cleansing, exfoliation, extraction, and hydration using specialized serums and gentle suction. It helps to improve skin texture, tone, and overall hydration. Both treatments can be customized to target specific skin concerns and are suitable for various skin types. Incorporating these treatments into a skincare routine can leave the skin refreshed, radiant, and revitalized.
What are the benefits of facials?

Facials offer a range of benefits that contribute to the overall health and appearance of the skin. One notable advantage is the increase in circulation. By stimulating blood flow beneath the skin, facials can reduce puffiness and fluid buildup from the lymphatic system, while promoting the delivery of oxygen, proteins, and nutrients to the skin. This process aids in eliminating toxins and rejuvenating skin cells.
 
Another significant benefit is deep cleansing. While daily skin cleansers play their part, facials go beyond surface-level cleaning by effectively removing accumulated oil, dirt, and bacteria that regular cleansers may not reach. This thorough cleansing contributes to a healthier and more radiant complexion.
 
Facials also have anti-aging properties, the enhanced circulation resulting from facial treatments helps slow down the aging process by promoting cell turnover. Regular facial massages stimulate collagen production, strengthen facial muscles, and minimize the appearance of fine lines and wrinkles, resulting in smoother, softer skin. Since collagen production naturally declines with age, the revitalizing effects of facials can help counteract this decline.
 
Lastly, facials provide a sense of relaxation and rejuvenation for both the face and the mind.
 
Taking the time to focus on your breathing and pampering your skin during a facial can be a calming and revitalizing experience. It allows you to unwind, restore your confidence, and appreciate the beauty of having healthy, luminous skin.
 
Let our team of professionals give your skin the big boost it needs today! Please contact us for more information or request an appointment online. We are conveniently located at 242 N Edinburgh Drive Winter Park, FL, 32792. We serve clients from Winter Park FL, Maitland FL, Casselberry FL, Winter Springs FL, Orlando FL, and Altamonte Springs FL.