Therapeutic Massage Q&A
Therapeutic massages offer a wide range of health benefits in addition to the relaxation benefits of a regular massage. Massage can lower blood pressure, lower heart rate, and enhance blood circulation and lymph flow. It also relaxes muscles, improves range of motion, and boosts endorphins, all of which can benefit medical therapy. Book your next appointment now! Please

contact us

for more information. We are conveniently located at 242 N Edinburgh Drive Winter Park, FL, 32792.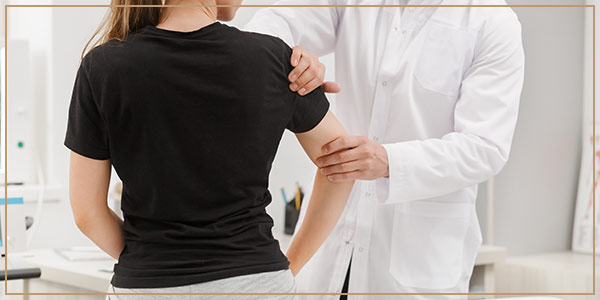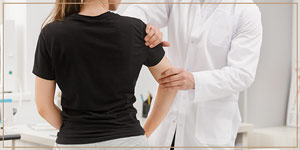 Table of Contents:
What is the difference between a therapeutic massage and a regular massage?
What happens during a therapeutic massage?
What is the main benefit of therapeutic massages?
How often should you get massages?
What types of massage can I get at Dr. Phillips Aesthetics?
What is the difference between a therapeutic massage and a regular massage?

A regular massage is commonly known as a method for relaxation and stress relief. By employing gentle and soothing techniques, a regular massage can effectively reduce stress levels, alleviate muscle aches, enhance sleep quality, and improve mood.

Therapeutic massages offer benefits that extend beyond mere relaxation performed by experts trained to identify and target specific problem areas within the body.

Therapeutic massage concentrates on the body's soft tissues, such as muscles, tendons, and ligaments, which play a vital role in movement and providing support.

In some cases, your physician, chiropractor, or physical therapist may suggest incorporating therapeutic massage into your existing treatment plan to complement other therapies that are being employed to address a specific area of concern in your body.

Alternatively, if you are not achieving the desired outcomes from traditional treatments, regular sessions of massage therapy could be beneficial in such situations as well.
What happens during a therapeutic massage?

During a therapeutic massage, the primary objective is to address and heal a specific ailment through the stretching and manipulation of muscles. If you are encountering sore muscles or experiencing knots in your back, therapeutic massage techniques are specifically designed to target and alleviate these discomforts, ultimately restoring your body to a state free of tension.

Unlike a massage aimed solely at relaxation, the focus of a therapeutic massage is to address health issues.

While receiving a therapeutic massage, it is possible to encounter tenderness as your therapist works through the layers of tissue. Therapeutic massages may include elements of deep tissue massage, trigger point work, as well as passive or resistive stretching techniques.

By incorporating these approaches, the therapist aims to provide effective relief and promote the healing process for your specific health concern.
What is the main benefit of therapeutic massages?

Therapeutic massages provide a wide range of advantages for different conditions and individuals. Whether you are looking for a moment of relaxation, relief from muscle tension, or a solution for chronic pain, massage therapy can contribute to your overall welfare.

By targeting musculoskeletal disorders caused by daily stress, muscle strain, physical symptoms of mental strain, and persistent pain syndromes, massage therapy effectively alleviates these issues and enhances your well-being.

Our team of skilled massage therapists will collaborate closely with you to gain a comprehensive understanding of your individual concerns, preferences, and objectives.

Based on this information, we will tailor a personalized massage session that specifically targets and resolves your unique needs. Whether you desire a deep tissue massage to alleviate muscle tension or a gentle Swedish massage to induce relaxation, we offer a variety of massage techniques to cater to your specific requirements.
How often should you get massages?

Receiving regular massages is not solely a luxurious indulgence but can also be a vital part of your overall well-being. To preserve your body's condition and promote health, it is advisable to schedule a massage every 3-4 weeks.

This frequency helps prevent injuries, minimizes pain, and prevents the accumulation of tension within the muscle fibers. Additionally, regular massages serve as a proactive approach to addressing any emerging concerns before they escalate into more serious issues.

Consulting with your massage therapist is a valuable step to determining the ideal frequency for maintaining your body's health. Each person has unique requirements and conditions, so collaborating with your therapist allows for a personalized approach that caters to your individual circumstances.
What types of massage can I get at Dr. Phillips Aesthetics?

At Dr. Phillips Aesthetics, you have access to an array of massage options tailored to meet your requirements. Our diverse selection of massage techniques includes Swedish, deep tissue, hot stone, prenatal, and more.

This assortment ensures that you can select the massage style that aligns perfectly with your needs and personal preferences. We prioritize delivering a personalized massage experience that caters to your unique requirements.

In addition to individual massage services, we also offer customized spa packages that integrate our massage treatments with other wellness therapies.

These comprehensive spa packages provide you with a truly indulgent and all-encompassing spa experience, tailored to enhance your overall well-being.

Therapeutic massages are available at Dr. Phillips Aesthetics. In Winter Park, FL, we specialize in the best quality relaxation and therapeutic massage. Allow us to assist you in relaxing and finding pain relief. Please contact us for more information or request an appointment online. We are conveniently located at 242 N Edinburgh Drive Winter Park, FL, 32792. We serve clients from Winter Park FL, Maitland FL, Casselberry FL, Winter Springs FL, Orlando FL, and Altamonte Springs FL.