Botox Specialist in Winter Park FL
Botox is an injection that temporarily minimizes or gets rid of wrinkles and fine lines on the face. Neurotoxin Botox prevents the communication between the nerves and muscles for a brief period of time.

Dr. Phillips Nagsuk, MD

, can help patients in Winter Park, Florida who want to improve their appearance by relaxing the muscles that cause wrinkles to disappear, including frown lines, crow's feet, brow furrows, and wrinkles. We are conveniently located at

242 N Edinburgh Drive Winter Park, FL, 32792

.

Contact us

for more information or schedule your

online appointment

now!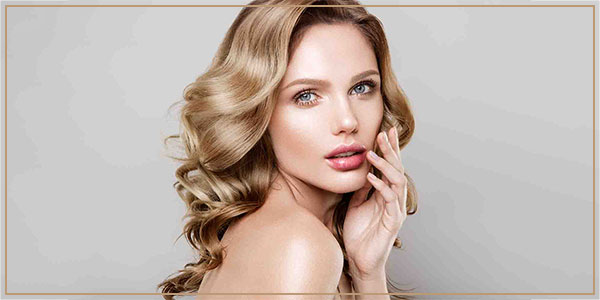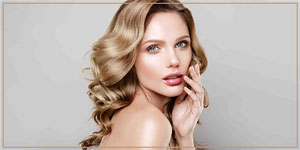 Table of Contents:
What is Botox?
How long does Botox usually last?
What are the benefits of Botox?
What is the difference between Botox and fillers?
What is Botox?

Botox is a remarkable cosmetic treatment that has gained immense popularity for its ability to reduce wrinkles and fine lines. This treatment delivers highly sought-after results, such as a more youthful and refreshed appearance.

During a Botox treatment, a skilled professional will strategically inject small amounts of the solution into targeted areas. These areas often include the forehead, crow's feet, or between the eyebrows. The injection process is virtually painless, so the procedure is typically very quick, allowing you to resume your daily activities without any delay.

Over the next few days, the treated muscles will gradually relax and the visibility of wrinkles will diminish. The results typically last for several months, leaving you with smooth, beautiful skin. Overall, Botox is a safe and effective option for people seeking a non-surgical solution to combat visible signs of aging.
How long does Botox usually last?

Botox results typically last for about 3 to 4 months. This timeframe can differ from person to person based on factors such as metabolism, muscle activity, and the specific areas treated. In the days following your Botox treatment, you'll start to notice your muscles gradually relaxing and the wrinkles and fine lines in the treated areas softening. Over time, the effects will become more noticeable, giving you a smoother, more desirable appearance.

As the months pass, the muscles will gradually regain their activity as the effects of Botox begin to fade. However, regular maintenance treatments can significantly prolong the results and keep your skin looking youthful and refreshed. At our clinic, our experienced team is dedicated to delivering natural-looking outcomes to help you reach your aesthetic goals. We will work with you to develop a treatment schedule to ensure you can extend the longevity of your treatment's benefits.
What are the benefits of Botox?

Botox offers a broad range of benefits that make it such a popular choice for individuals who want to enhance their appearance and reduce the visible signs of aging. Some of the key advantages of Botox include:

● Reduced wrinkles – Botox effectively targets dynamic wrinkles caused by repetitive muscle contractions. This includes forehead lines, frown lines, and crow's feet. By relaxing the underlying muscles, Botox smoothes these wrinkles and creates a more youthful and refreshed appearance.
● Contoured appearance – Botox can provide slimming benefits by reducing the visibility of jawline muscles. This results in a more defined and contoured facial appearance.
● Non-surgical option – This treatment is non-surgical, making it an attractive choice for those seeking cosmetic enhancements without the need for invasive procedures or lengthy downtime.
● Quick and virtually pain-free – Botox injections are quick and close to painless. The treatment can be completed within a few minutes, allowing you to return to your daily activities immediately. Any discomfort experienced during the procedure is typically minimal and goes away quickly.
● Temporary effects – Botox provides temporary results, which allows you to try the treatment and assess its effects before committing to long-term changes.
What is the difference between Botox and fillers?

Botox and fillers are two popular cosmetic treatments that differ in their mechanism of action and the specific concerns they address. Understanding the distinction between the two will help you determine which treatment is best suited to your preferences.

Botox works by temporarily relaxing the muscles that cause wrinkles and lines to form. It's primarily used to treat dynamic wrinkles, such as those on the forehead and around the mouth. Botox reduces treated wrinkles and prevents them from deepening further. On the other hand, dermal fillers add volume to areas that have lost fullness due to aging or other factors. They are commonly used to plump up the lips, cheeks, and nasolabial folds. Dermal fillers restore youthful contours and reduce wrinkles in hollow areas.

While Botox targets muscle activity and dynamic wrinkles, fillers focus on adding volume to sunken areas. The choice between Botox and fillers depends on your specific concerns and goals for treatment. Our experienced professionals offer both Botox and dermal filler treatments to help you achieve your dream complexion. Contact us today or schedule a consultation with an expert on our team. Let us guide you in choosing the right treatment option to enhance your natural beauty. We are conveniently located at 242 N Edinburgh Drive Winter Park, FL, 32792. We serve clients from Winter Park FL, Maitland FL, Casselberry FL, Winter Springs FL, Orlando FL, and Altamonte Springs FL.