Meet Dr. Phillips Nagsuk, M.D. at Dr. Phillips Aesthetics in Winter Park, FL
Dr. Phillips Nagsuk, MD. is the owner of Dr. Phillips Aesthetics. He is a master injector. Visit our specialist today! For more information, contact us or request an appointment online.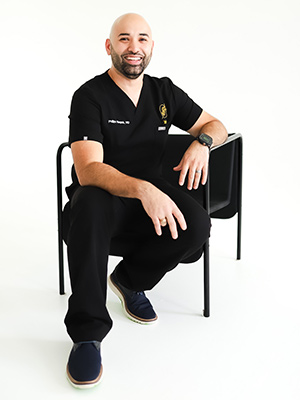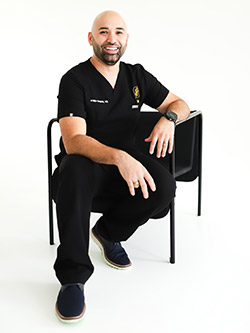 Dr. Phillips is the owner, medical director and master injector of our beautiful Winter Park office. He grew up in Hawaii and Texas and graduated from UT Arlington with a BS in Biology and Chemistry, and medical school at Texas A&M University. He and his wife moved to Orlando FL to so he could train in general surgery. They fell in love with Orlando, and decided to settle down here and raise their family in Winter Park. Dr. Phillips is also a war veteran of the US Army, and served in the invasion of Iraq in 2003.
He loves spending time with his wife and two little rascals, his daughter Lilith and son Phillips Jr (or PJ as they call him). He also loves being in the mountains as well as the ocean, is an avid car enthusiast, runner, weightlifter, and collects rare whiskey. He's also an amateur photographer, so when you come to visit our spa, if you like, he can even walk you around and tell you stories about the photography on the walls which he has taken from all around the world.