Hydrafacial Specialist in Winter Park FL
One of the most effective, non-invasive skin rejuvenation procedures now is the hydrafacial. It is the only hydra-dermabrasion method that makes use of unique technology to wash, extract, and moisturize skin. Under the guidance of our skilled and qualified master injector,

Dr. Phillips Nagsuk, MD

, the HydraFacial procedure can be tailored to address certain issues, including wrinkles, dark spots, pigmentation, and other aging symptoms. We are conveniently located at

242 N Edinburgh Drive Winter Park, FL, 32792

.

Contact us

for more information or schedule your

online appointment

now!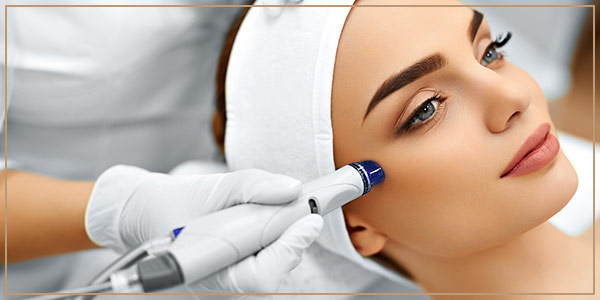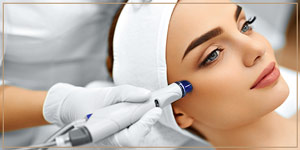 Table of Contents:
What does a Hydrafacial do for your face?
How do Hydrafacials work?
How long does a Hydrafacial last?
What is the advantage of a Hydrafacial?
What does a Hydrafacial do for your face?

Hydrafacial is a popular and highly effective facial treatment that delivers immediate results and improves the appearance of your face. The treatment combines exfoliation, cleansing, hydration, and extraction to rejuvenate and refresh your skin. During a Hydrafacial, a specialized device is used to cleanse and exfoliate your face. This tool effectively removes dead skin cells and impurities that clog pores, leaving you feeling cleansed and refreshed. Furthermore, this innovative treatment significantly hydrates your face and provides a radiant glow.
How do Hydrafacials work?

Hydrafacial treatments are an exciting and innovative approach to facial rejuvenation, as they offer a multi-step process that works wonders for your skin. This transformative treatment combines cleansing, exfoliation, extraction, hydration, and protection to deliver remarkable and long-lasting results. Using a specialized handheld device, a Hydrafacial begins with gentle cleansing and exfoliation. This step is necessary to cleanse the skin of dead cells and other impurities. The next step is to use a gentle suction technique to extract debris from clogged pores. This effectively clears out stubborn blackheads and congestion.

The unique aspect of a Hydrafacial lies in the hydration step. The Hydrafacial device infuses your skin with nourishing serums, packed with antioxidants, peptides, and hyaluronic acid, to deeply hydrate and replenish your skin. This step plumps and smoothes your skin. This significantly reduces the appearance of fine lines and wrinkles if you receive Hydrafacials consistently. The final result is a clearer, more radiant complexion with improved texture and tone.

Hydrafacial treatments are suitable for all skin types and address a variety of skin concerns, including congested pores, dullness, uneven skin tone, and premature signs of aging. With its gentle yet effective approach, a Hydrafacial provides immediate and desirable results, leaving your skin feeling refreshed, revitalized, and beautifully glowing.
How long does a Hydrafacial last?

Hydrafacials are time-efficient treatments that deliver remarkable results in a short amount of time. On average, a Hydrafacial session lasts between 45 minutes and an hour and a half. This makes it a convenient option for busy people. The duration of a Hydrafacial is designed to maximize the benefits and effectiveness of each step in the treatment process. During the treatment, your skin undergoes a series of targeted and in-depth steps to reveal a more radiant and even complexion.

Fortunately, the efficiency of a Hydrafacial treatment does not have any impact on its effectiveness. In just one session, you can experience significant improvements in your skin's texture, tone, and overall appearance. Whether you're looking to address concerns such as fine lines, wrinkles, acne, or dullness, a Hydrafacial treatment can provide you with the results you've been dreaming of in a short span of time.
What is the advantage of a Hydrafacial?

Hydrafacials deliver exceptional results while providing a relaxing and enjoyable experience. This incredible treatment offers numerous benefits that set it apart from other facial procedures. One of the key advantages of a Hydrafacial is its versatility. This treatment is suitable for all skin types, including sensitive and acne-prone skin. The customizable nature of the Hydrafacial allows professionals to tailor the procedure to address the specific concerns you discussed with them prior to the treatment.

Unlike traditional facials, a Hydrafacial combines multiple steps in a single session, saving you time without compromising on the results. The treatment involves various important steps all in one seamless and efficient process. This comprehensive approach ensures your skin receives thorough revitalization and achieves a healthier, more radiant glow. Furthermore, Hydrafacials are gentle and non-invasive treatments that provide immediately noticeable benefits. The treatment effectively removes impurities, nourishes the skin with beneficial serums, and enhances its hydration levels.

At our clinic, we pride ourselves on offering top-quality Hydrafacial treatments performed by skilled professionals who prioritize your comfort and satisfaction. You can experience the benefits of Hydrafacial treatments for yourself and unlock your skin's true potential with the help of our experts. Contact us or schedule an appointment today and take a step closer to the complexion of your dreams. We are conveniently located at 242 N Edinburgh Drive Winter Park, FL, 32792. We serve clients from Winter Park FL, Maitland FL, Casselberry FL, Winter Springs FL, Orlando FL, and Altamonte Springs FL.