Meet Miah, Laser Specialist at Dr. Phillips Aesthetics in Winter Park, FL
Miah is a laser specialist and aesthetician. Miah has a passion for the beauty industry. Visit our specialist today! For more information, contact us or request an appointment online.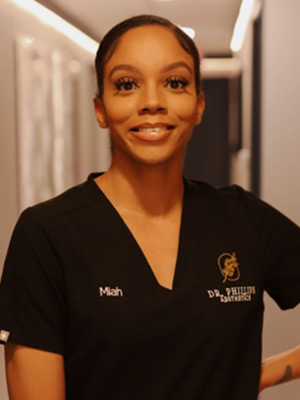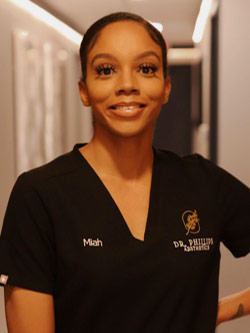 Hi! I'm Simiah. I'm a laser technician and an aesthetician. I am dually licensed in the state of Florida, where I attended Hollywood Institute. I was born in Pennsylvania, but raised in Sunny Florida! I graduated from West Orange High School. I was also a student-athlete, and was able to receive a basketball scholarship to Troy University. After college, I quickly realized I had a different calling.
I have a passion for the beauty industry and thoroughly enjoy helping people feel even more beautiful. My aura will help you feel relaxed, and comfortable while I simultaneously possess the knowledge to help assess your needs and improve your results. I look forward to connecting and working with you all!